Buying the kids main presents is often not too difficult, they've probably given you a list of toys and games they've had their eye on for a while. But what you put in their stocking needs a bit more thought.
We've put together a list of things perfect for filling the Christmas stockings, and all for £5 or less!
Snoball Battle Pack
Age: 3 years +
Price: £3.99 (Prices may vary)
With this Snoball Battle Pack it doesn't matter if it's a white Christmas or not this year, you can have a snowball fight anytime, anywhere! The pack contains 4 x 25g bags of Snoball powder, making approximately 15 snowballs each, or 60 altogether.
All you need to do is add water to the powder to transform it into mouldable snow. The powder is non-irritant and stain free so don't worry about having a pile of dirty clothes to wash afterwards.
Mix Up Clay
Age: 3 years +
Price: £5
Available from:Hobbycraft, Amazon
This slime clay is stretchy, bouncy and soft, ideal for creating shapes or fun characters. The clay comes with four colour tints: red, yellow, blue and black. This little stocking filler is great for allowing the kids to get creative and letting their imaginations run wild!
Ty Beanie Boos
Age: From birth
Price: £4-5
Available from:Claire's, Amazon, Argos, Entertainer
These small soft toys range from 7cm to 22cm and are perfect for small children to cuddle at bed time. There are a selection of Christmas characters available along with other animals such as owls and penguins so you can slowly build a collection for the kids!
LOL Surprise Fashion Crush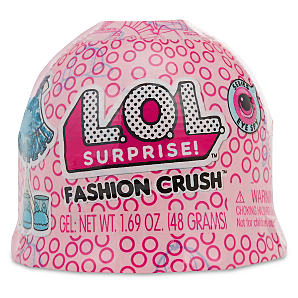 Age: 6 years +
Price: £3.99 (Prices may vary)
Available from:Smyths 
LOL Surprise is one of the most popular toys on the market at the moment. This fashion crush contains 1 spy glass, 1 fashion set, 1 pair of shoes and 1 gel for your kids to decorate their existing dolls. Perfect if you're buying them a doll for their main presents!
Lego Minifigures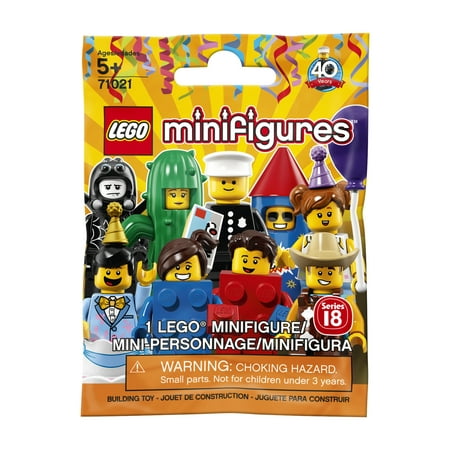 Age: 6 years +
Price: £3
Available from:Entertainer, Amazon
Lego is always a firm favourite on many kids Christmas lists, and if you have young children is something you'll probably be buying this year. These minifigures make a perfect stocking filler to go with the main Lego present.
There are a range of characters to collect and it's a fun surprise for the kids to see which character they get!
Ravensburger Disney Frozen Mini Memory Game
Age: 3 years +
Price: £3.99
Available from:Amazon 
Anything Frozen themed is usually a hit with kids. This mini memory game is simple and easy and is a fun way of getting the memory skills working at the same time. There are 48 pieces in total with 24 pairs which should keep the kids quiet for a while, giving you time to cook the dinner!
Little Brian Paint Sticks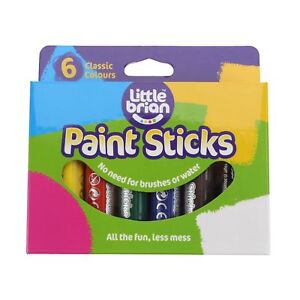 Age: 3 years +
Price: 6 for £4.99
Twisting up and down like a glue stick, these paint sticks do not need water and dry almost instantly once applied to a surface. They work on paper, card, canvas and even glass and are also easy to wipe off if they get on surfaces you don't want them to.
They're great for young hands to experiment with and get creative and look just like real paint!
Nerf N-Strike Elite Jolt Blaster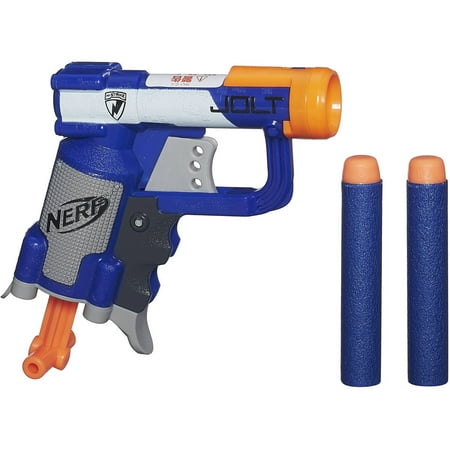 Age: 8 years +
Price: £4.80
Available from:Entertainer, Amazon
Like Lego, Nerf guns are very popular amongst kids and will be on a lot of Christmas lists this year. This micro sized blaster is a great idea for the stocking and still packs some power despite its size!
2 darts are included and it is small enough to fit in your pocket. Your kids won't be able to put it down.
Fingerlings Glittery Gooey Slime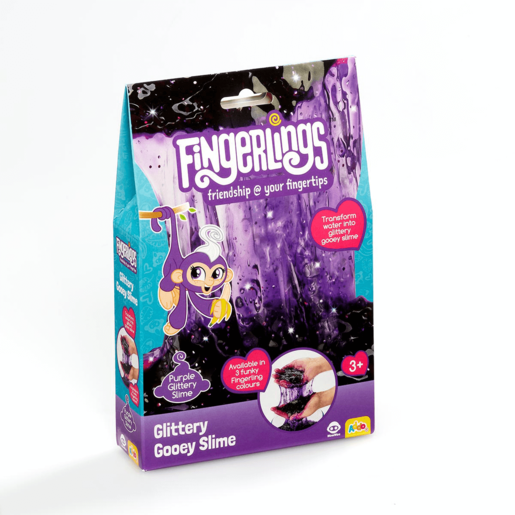 Age: 5-10 years
Price: £5
Available from:Entertainer
We mentioned the Fingerlings in our must-have toys list for Christmas this year, and their Glittery Gooey Slime is a perfect stocking filler to go with it if your kids have put a Fingerling on their Christmas list.
The ingredients in the pack turn water into glittery, gloopy slime which is available in 3 colours and a lot of fun to play with!
Twisty Petz Single Pack
Age: 4 years +
Price: £5
Available from:Smyths, Entertainer
This bracelet is a cute accessory for the kids to show off during the Christmas period which can also be twisted into animal shapes. There are 70 collectable pets out there so a couple of different ones for the stocking would get the collection going.
They can also be attached to school bags in January when the holidays are over.